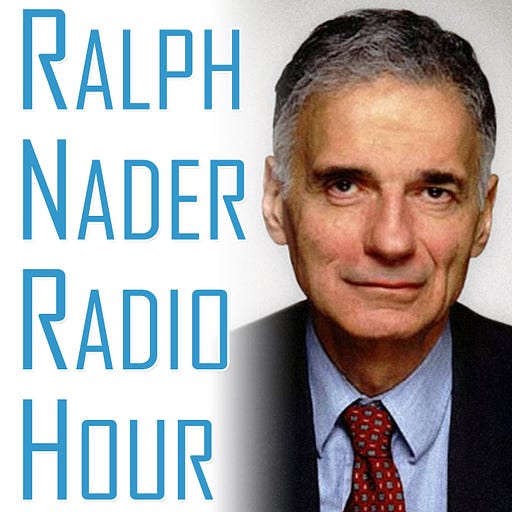 Aug 12, 2017 • 57M
Congressman Jamie Raskin/Teamsters Battle XPO
Ralph Nader talks about what's happening in America, what's happening around the world, and most importantly what's happening underneath it all.
Ralph talks to Democratic Congressman and constitutional law scholar Jamie Raskin about how progressives can break the Republican stranglehold on the federal government.  And union organizer Jeffrey Farmer describes the pitched battle between the Teamsters and XPO Logistics, one of the largest transportation companies in the world.
---
Congressman Jamie Raskin represents Maryland's 8th Congressional District in the House of Representatives. He is the Vice-Ranking Member of the House Judiciary Committee, and serves on two Judiciary subcommittees: the Subcommittee on the Constitution and Civil Justice; and the Subcommittee on Crime, Terrorism, Homeland Security, and Investigation.  For more than twenty-five years, Congressman Raskin has been a professor of constitutional law at American University's Washington College of Law. He authored several books, including the Washington Post bestseller Overruling Democracy: The Supreme Court versus the American People and the highly-acclaimed We the Students: Supreme Court Cases For and About America's Students.
---
Jeffrey Farmer is the Director of Organizing for the International Brotherhood of Teamsters, a union representing more than 1.4 million members throughout North America.  A thirty-five year veteran of the labor movement, Mr. Farmer has been a member and worked for several unions before being asked by President Jim Hoffa to create a new Teamsters Organizing Department with the goal of making the Teamsters one of the largest, strongest and fasted-growing unions in North America.