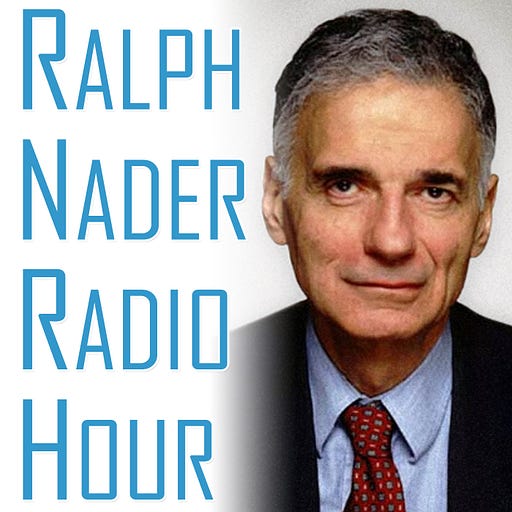 Aug 17, 2019 • 57M
How To Be a Federal Criminal!
Ralph Nader talks about what's happening in America, what's happening around the world, and most importantly what's happening underneath it all.
In an offbeat and more light-hearted episode, Ralph, Steve, and David talk to criminal defense lawyer, Mike Chase, author of "How To Be A Federal Criminal: An Illustrated Handbook For the Aspiring Offender." Plus, Ralph answers more of your questions.
---
Mike Chase is a white-collar criminal defense lawyer. He is also the legal humorist behind the @CrimeADay Twitter feed, where he offers a daily dose of his extensive research into the curious, intriguing, and often amusing history of America's expansive criminal laws. Mr. Chase's work has made him the go-to commentator on the countless weird and esoteric federal criminal laws buried deep in the books. And now he's written his own book about it, entitled "How To Become a Federal Criminal: An Illustrated Handbook For the Aspiring Offender." 
"Ultimately, as somebody makes their way through the criminal justice system, the question of whether they're going to go to trial is pretty much a foregone conclusion. 97% of all people in the federal system – and there are similar numbers at the state – 97% will plead guilty. And of the people who go to trial – the small percentage who go to trial – the majority of them will be convicted, which means that in this country, once you are in the criminal justice system there's a near 100% chance you will have a criminal conviction." 
Mike Chase, author of "How To Become a Federal Criminal: An Illustrated Handbook For the Aspiring Offender."
---