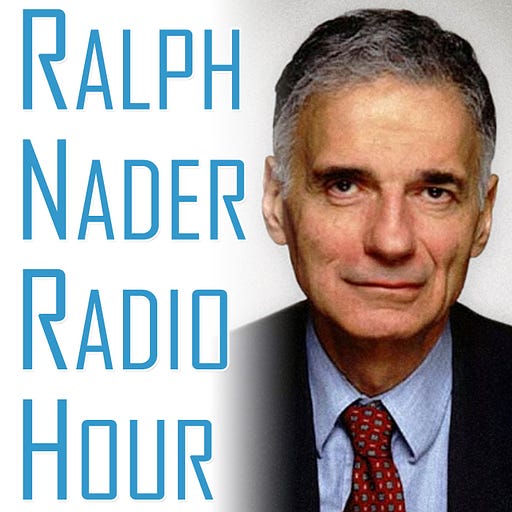 Feb 17, 2018 • 1HR 6M
Naming Brand Names!
Ralph Nader talks about what's happening in America, what's happening around the world, and most importantly what's happening underneath it all.
Ralph welcomes the head of testing for Consumer Reports, Liam McCormack, who gives us a tour of the marketplace for many of the products you buy from automobiles to computers to auto insurance to appliances to laundry detergent and much, much more.
Liam McCormack  is Vice President of Research, Testing and Insights at Consumer Reports, an independent, nonprofit organization that works with consumers to champion the principles of choice and voice, safety, privacy, sustainability, transparency, and value in the marketplace. Mr. McCormack is responsible for all of Consumer Report's unique testing and research that underpins much of its content and policy work, including the highly regarded product and service ratings and reviews.
"There is one food label that kind of makes us really angry, which is when you say that something is labeled as being 'natural.'  So, you might say, 'Natural. That sounds good.' But legally speaking it has absolutely no meaning whatsoever.  It means nothing about whether it's organic or whether it's free of genetically modified ingredients.  It actually has no meaning in law whatsoever." 
Liam McCormack, Head of Testing at Consumer Reports