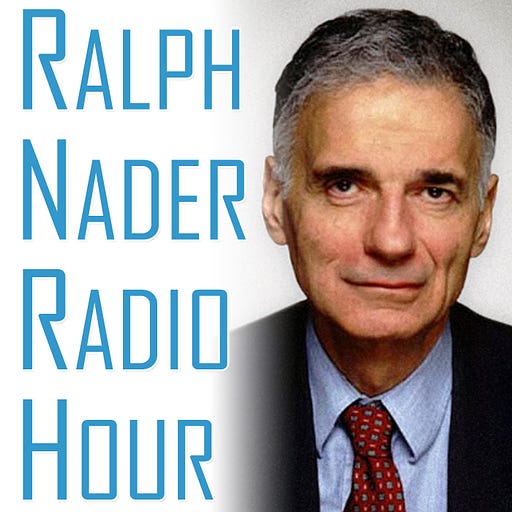 Oct 8, 2016 • 58M
Noam Chomsky
Ralph Nader talks about what's happening in America, what's happening around the world, and most importantly what's happening underneath it all.
For the first time in a public forum two titans of the progressive movement in conversation: Ralph spends the full hour with Noam Chomsky talking about censorship, nuclear war, citizen activism, ISIS, the Israeli/Palestinian question and much, much more!
---
Noam Chomsky is a political theorist and activist, and institute professor of linguistics at the Massachusetts Institute of Technology.  Along with his pioneering work in linguistics, Professor Chomsky is a critic of both American foreign policy and global capitalism.  He is one of the most frequently cited scholars in history and is the author of over one hundred books on topics such as linguistics, war, politics and mass media, including "Manufacturing Consent," along with Edward Herman, which was also made into a documentary film  of the same name.  His most recent works are a collection of commentary on various socio-political topics entitled Because We Say So and his updated critique of American empire entitled Who Rules the World?