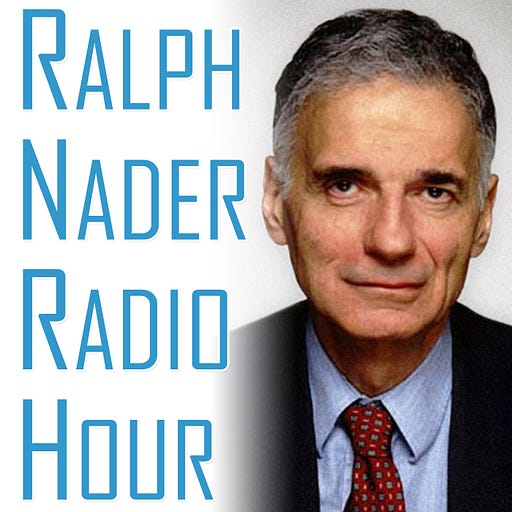 May 12, 2018 • 57M
Nuking the Iran Nuke Deal
Ralph Nader talks about what's happening in America, what's happening around the world, and most importantly what's happening underneath it all.
Ralph talks to Colonel (ret) and West Point military strategist, Isaiah Wilson, about the consequences of the United States pulling out of the Iranian nuclear deal and the dark side of American exceptionalism. Plus, Ralph answers more of your questions!
---
Col. (ret.) Isaiah "Ike" Wilson III is a soldier/scholar and leading advocate for change in America's approaches to security policy, war and peace. A combat veteran, who served in the 101st Airborne Division in Iraq, former Army aviator, strategist, and professor of political science, he most recently served as Chief of the Commander's Initiatives Group at US Central Command. He formerly served as a full professor and academic program director at West Point, where he also founded the West Point Grand Strategy Program. Dr. Wilson has numerous publications to his credit, including, "Thinking Beyond War: Civil-Military Relations and Why America Fails to Win the Peace".
"One of the things that's so shocking to me, and the thing that frustrates my sleep every night, frankly – coming back and retiring last summer after thirty-three years of being on expedition, seeking out tyrannical tendencies while I was in uniform – the sad and tragic thing is – the angering thing, frankly – is that I find as many, or in some cases more of those same or similar tyrannical tendencies right here at home."
Colonel (ret) Isaiah Wilson, former combat veteran and West Point military strategist