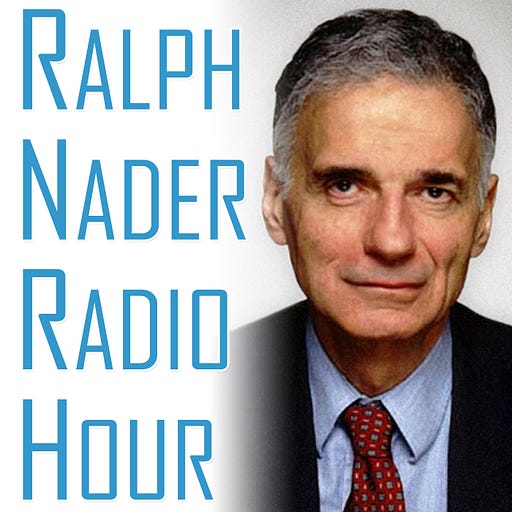 Dec 21, 2019 • 1HR 0M
Reclaiming Democracy!
Ralph Nader talks about what's happening in America, what's happening around the world, and most importantly what's happening underneath it all.
Ralph welcomes Paul Deslauriers, who with a small dedicated group of fellow activists was able to take over the governing council in his home county of Maui, Hawaii. He'll take us through that experience and explain how those same techniques can be scaled up to the national level. Plus, Constitutional scholar Bruce Fein and Ralph discuss why Donald Trump's stonewalling of Congress is an impeachable offense.
---
Paul Deslauriers is a grassroots organizer, who has consulted over two hundred organizations involving mergers, restructuring, work process flows, teamwork, management coaching, and asset management. The work involved diverse groups such as the Alaskan Inuit, Icelandic communities. In 2002 Mr. Deslauriers became a full-time activist, coordinating nearly three hundred grassroots groups focused on government system change. His has written a number of guidebooks on organizing including Seven Steps to Reclaim Democracy: An Empowering Guide For Systemic Change.
"When you go against big money interests… if there's enough momentum with the grassroots, grassroots will always win."


Paul Deslauriers, author of Seven Steps to Reclaim Democracy: An Empowering Guide For Systemic Change
---