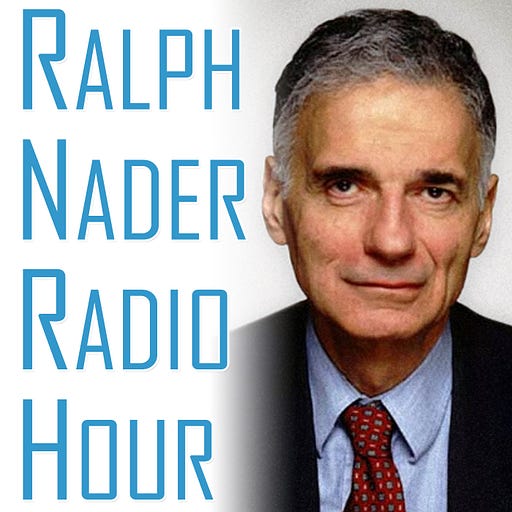 Apr 9, 2016 • 58M
Ron Unz, Hannah Archambault
Ralph Nader talks about what's happening in America, what's happening around the world, and most importantly what's happening underneath it all.
Ralph talks to conservative ally Ron Unz about their plan to run for the Harvard Board of Overseers to convince the school to completely eliminate tuition.  And UMass graduate student, Hannah Archambault, joins us to talk about "needs, wants and whims."
---
Ron Unz serves as founder and chairman of UNZ.org a content-archiving website, providing free access to many hundreds of thousands of articles from prominent periodicals of the last hundred and fifty years.  He also served as publisher of "The American Conservative," a small opinion magazine, from 2006 to 2013 and had previously served as chairman of Wall Street Analytics, Inc., a financial services software company, which he founded in New York City in 1987.  In 1994, Mr. Unz ran for the Republican nomination for Governor of California, where he opposed an infamous proposition (Prop 187) to deny social services to illegal immigrants.  That was passed by the voters but later overturned in federal court.
---
Hannah Archambault is a graduate student and instructor in economics at the University of Massachusetts Amherst.
---