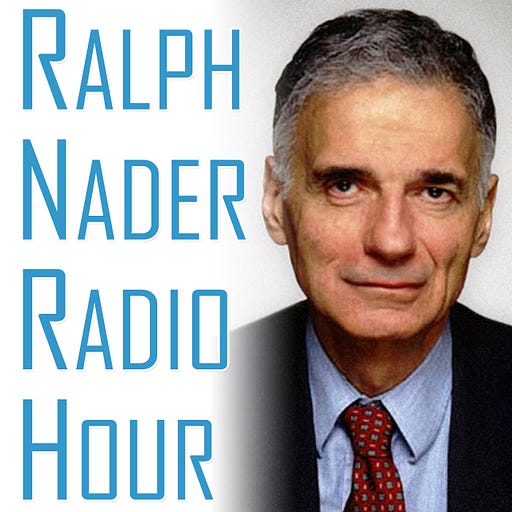 Apr 29, 2017 • 57M
Trump's First 100/Adjunct Professors/Public Banks
Ralph Nader talks about what's happening in America, what's happening around the world, and most importantly what's happening underneath it all.
Ralph assesses the first 100 days of the Trump administration.  He also talks to Maria Maisto of the New Faculty Majority about how universities' exploitation of adjunct professors hurts higher education.  And Ellen Brown tells us how public banks are the best alternative to Wall Street.
---
Maria Maisto is on the board of the New Faculty Majority, which is an organization dedicated to improving the quality of higher education by advancing professional equity and securing academic freedom for all adjunct and contingent faculty.
"About 71% of all faculty in higher education are basically temporary workers."
Maria Maisto
---
Ellen Brown is an attorney and the founder of the Public Banking Institute, whose vision is to establish a network of state and local publicly owned banks that create affordable credit, while providing a sustainable alternative to the current high-risk centralized private banking system.  Ms. Brown is the author of a dozen books, including Web of Debt, and The Public Bank Solution.
"In November of 2014, the Wall Street Journal came out with an article that said that the Bank of North Dakota was actually more profitable than JP Morgan and Goldman Sachs.  In fact, it had a return on equity that was 70% higher than those two banks." 
Ellen Brown