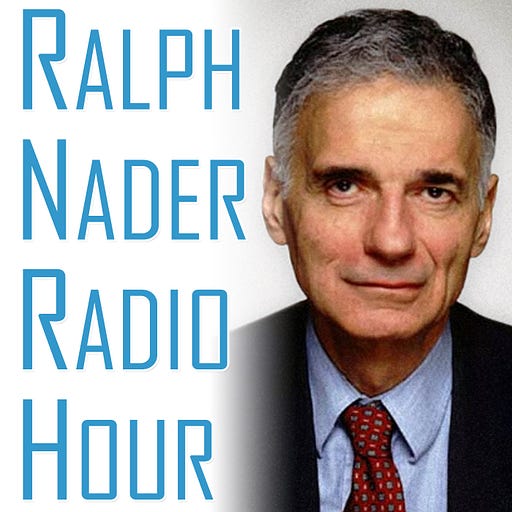 Aug 15, 2020 • 1HR 10M
What Happened to the Climate Crisis?
Ralph Nader talks about what's happening in America, what's happening around the world, and most importantly what's happening underneath it all.
Ralph welcomes the editor and publisher of the Columbia Journalism Review, Kyle Pope, to talk about how the press is covering – and not covering – the climate crisis. Plus, Ralph weighs in on Joe Biden's selection of Kamala Harris as his Vice President, tells you how you should get rebates from your auto insurance company, how the Democrats should be responding to Trump's latest executive orders, how flyers should boycott the Boeing Max 8, and how to deal with "the lesser of two evils."
---
Kyle Pope is a seasoned newspaper and magazine editor and reporter. He worked for a decade at The Wall Street Journal, has been editor-in-chief of The New York Observer and deputy editor of Conde Nast Portfolio magazine. Mr. Pope is the editor-in-chief and publisher of the Columbia Journalism Review, whose Spring 2020 issue discusses how reporters cover climate change.
"Science tells us we are at a tipping point on so many of these problems. This has been building for decades and decades and decades, but it's here. It's here now and unless we do something right now, unless we focus people's attention on it right now, it's going to be very very hard and maybe impossible for us to recover."
Kyle Pope publisher of the Columbia Journalism Review
"The media has been far too soft on Trump. What they don't really appreciate, the media, is that inaction or refusal to act is just as newsworthy as bad affirmative action."
Ralph Nader
Click on this link to find out how to get your AXE the MAX Buttons
---