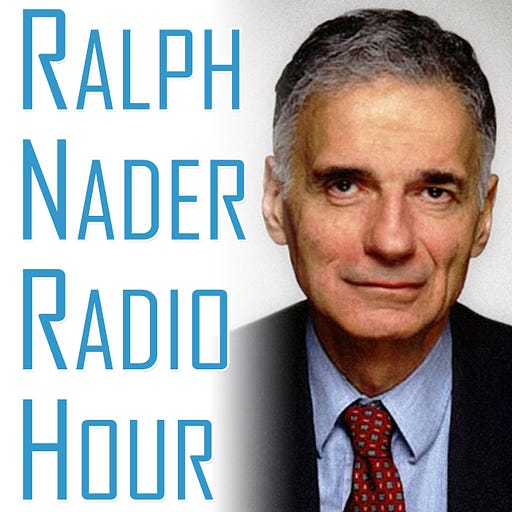 Nov 16, 2019 • 1HR 20M
Boeing 787 Dreamliner: "Hundreds of Defective Parts"
Ralph Nader talks about what's happening in America, what's happening around the world, and most importantly what's happening underneath it all.
Ralph hears from courageous former Boeing Quality Control Manager, John M. Barnett, who blew the whistle on shoddy production of the 787 Dreamliner, how the FAA has backed off on oversight, and how Boeing "bean counters" have put profits over safety.
John M. Barnett was a Quality Control Manager for Boeing Company for 25 years in its Seattle facility. He transferred in 2011 to manage Boeing's new plant in South Carolina to build the 787 Dreamliner where he revealed shoddy production as reported on the front-page of the April 20, 2019, New York Times. He retired under pressure in 2017 and assumed the challenge to inform the flying public. His whistleblower complaint to OSHA is pending.
"I haven't seen a plane out of Charleston yet that I would put my name on saying that it's safe and air-worthy." John M. Barnett, former Quality Control Manager on the 787 Dreamliner "In aircraft production, and working with Boeing all these years, we have a rule of thumb: that it takes eight to ten years for a defect to become an issue on an airplane. So, if you look at the eight to ten-year time frame before a defect becomes an issue and our first plane was delivered in 2012, we're starting to get into that eight to ten-year window." 
John M. Barnett, former Quality Control Manager on the 787 Dreamliner
"Boeing's number one priority should be the safety of the flying public. And the last six years that I worked with them, that is the last thing on their mind… Because it's just about kicking airplanes out and making the cash register ring." 
John M. Barnett, former Quality Control Manager on the 787 Dreamliner
For more information on how to protect yourself, go to Flyers Rights
---