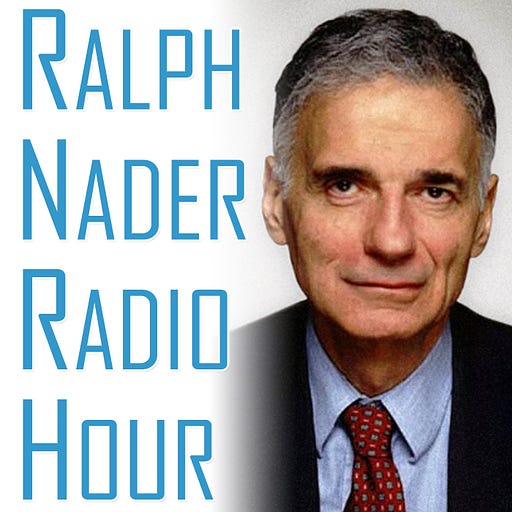 Apr 3, 2021 • 1HR 2M
Corporatism is Systemic Racism
Ralph Nader talks about what's happening in America, what's happening around the world, and most importantly what's happening underneath it all.
Professor and MSNBC commentator, Michael Eric Dyson, joins Ralph to discuss racism, corporatism, cancel culture, and how best to take action against all three.
---
Michael Eric Dyson is a professor, a preacher, and a political commentator. He is a contributing editor at the New Republic, and the author of several books including Long Time Coming: Reckoning With Race in America.
The system is working exactly as it was designed to work. And it doesn't work for those who are at the low end of the totem pole, so to speak, those who are most vulnerable to rebuff… The American imagination is suffused with unconscious biases toward– and sometimes conscious and explicit articulation of– the inherent inferiority of people who are outside the parameter of white."
Professor Michael Eric Dyson, author of Long Time Coming: Reckoning with Race in America
"We've got to have a strong enough movement that leverages [a force and a power from the streets]. Because you know it will never be done out of the goodness of hearts or the clarity of vision, of even those who are in power who are sympathetic to those who are poor."
Professor Michael Eric Dyson, author of Long Time Coming: Reckoning with Race in America
"Corporatism is systemic racism."
Ralph Nader
"It's all a matter of raising our expectation levels as to whether people are going to be supreme over corporations, or corporations are going to be supreme over people."
Ralph Nader
---