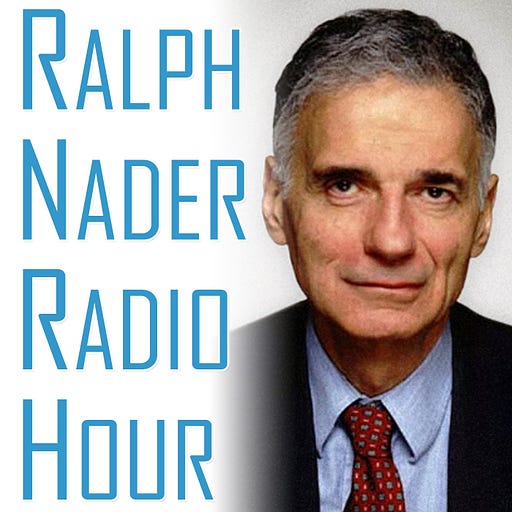 Sep 17, 2016 • 57M
Jill Stein
Ralph Nader talks about what's happening in America, what's happening around the world, and most importantly what's happening underneath it all.
We are joined this week by Green Party presidential candidate, Dr. Jill Stein,who talks with Ralph about Donald Trump, Hillary Clinton, third parties, the media, the TPP, the Presidential debates, and much, much more!
---
Dr. Jill Stein is a physician, who graduated from Harvard Medical School and practiced internal medicine for twenty-five years in Massachusetts.  In the 1990s Dr. Stein became increasingly concerned about the links between illness and environmental toxins, especially exposures to lead and mercury and dioxin contamination that comes from the burning of waste.  She helped lead the fight to clean up coal plants in Massachusetts, then known as the Filthy Five.  This ended up setting an example for how other states could raise the standards for their own coal plants.  Her first foray into electoral politics was in 2002 when she was recruited by Green-Rainbow Party activists to run for Governor of Massachusetts against Mitt Romney. She is the co-author of two widely-praised reports, "In Harm's Way: Toxic Threats to Child Development,"  and "Environmental Threats to Healthy Aging." She was the Green Party candidate for President in 2012 and again here in 2016.