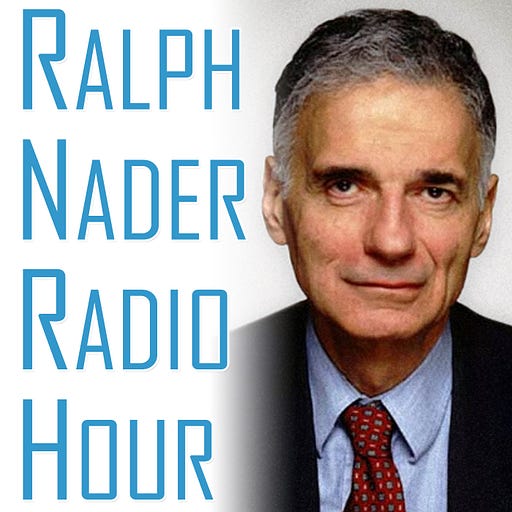 Oct 19, 2019 • 1HR 2M
Rashida Tlaib
Ralph Nader talks about what's happening in America, what's happening around the world, and most importantly what's happening underneath it all.
A member of "The Squad," Rashida Tlaib, joins Ralph to talk about her aborted trip to the Occupied Territories, Israel and Palestine, poverty in Southern Michigan, and of course, impeachment. Plus, listener questions!
Rashida Tlaib is currently the Congresswoman for Michigan's 13th Congressional District, which includes the city of Detroit and many surrounding communities. Representative Tlaib is a well-known progressive warrior who made history in 2008 by becoming the first Muslim woman to ever serve in the Michigan Legislature. She is beloved by residents for the transformative constituent services she provides, and for successfully fighting the billionaires and corporations that tried to pollute her district.
"We already know that corporations have tainted our democratic process on all levels of the government, not just on the federal level. For us, this (impeachment) is about our way of life… This won't be the last crooked CEO that runs for President of the United States. So, it is really about putting our democracy first, putting our way of life first… If you really want to show your patriotism, this is the time to do it."
Congresswoman Rashid Tlaib (D-Michigan)
"No transformative change has truly happened because of something happening in the United States Congress or out of the White House. It always happens because of grassroots movement work outside of the halls, outside of the Oval Office."
Congresswoman Rashid Tlaib (D-Michigan)
---