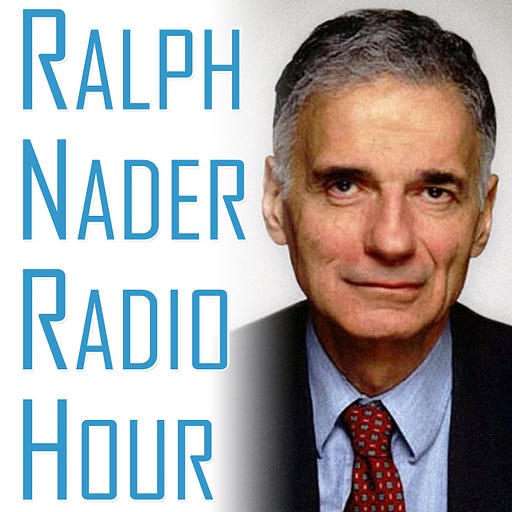 Jun 17, 2017 • 58M
The Moral Failure of the Business School Elite
Ralph Nader talks about what's happening in America, what's happening around the world, and most importantly what's happening underneath it all.
Ralph has a fascinating conversation with author Duff McDonald about how business schools like Harvard are producing graduates who are nothing more than "heat seeking money missiles."  And muckraking journalist, Roldo Bartimole, tells us how billionaire sports team owners extort money from a city's taxpayers.
---
Duff McDonald is an award winning journalist, who has been a contributing editor at "New York," "Fortune," and "The New York Observer" as well as writing for many other publications. He is also the author of The Firm: The Story of McKinsey & Its Secret Influence on American Business and Last Man Standing, a biography of JP Morgan CEO, Jamie Dimon.  Mr. McDonald's latest book is The Golden Passport: Harvard Business School, the Limits of Capitalism, and the Moral Failure of the MBA Elite.
---
Roldo Bartimole has been called a lot of things in his career, "gadfly," "muckraker," "curmudgeon," "The Conscience of Cleveland." Cleveland Magazine called him "the poor man's Tom Paine."  He is a journalist, who for over thirty years put out his own bi-weekly newsletter called, "Point of View," which took a critical look at the power structure in Cleveland, reporting on the wealthy's control of the city's agenda to the detriment of its working-class and poor residents.