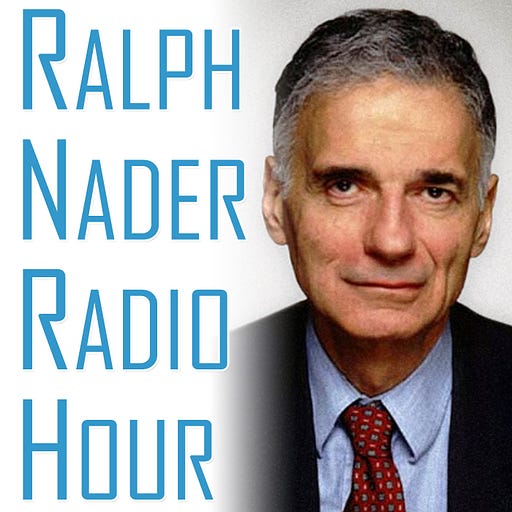 Dec 31, 2016 • 58M
Trump's Conflicts of Interest: Divest or Impeach
Ralph Nader talks about what's happening in America, what's happening around the world, and most importantly what's happening underneath it all.
With former colleague, Mark Green, Ralph elaborates on the public letter they published demanding that president-elect Donald Trump divest himself of his business interests or risk impeachment for violating the Constitution.  Ralph also appraises the cabinet picks of the incoming Trump Administration.
---
Mark Green was an early Nader's Raider, who ran Public Citizen's Congress Watch for ten years in the seventies.  After that, he went on to found the public interest organization, The New Democracy Project.  He was elected New York City's first public advocate and narrowly lost New York's mayoral election to Michael Bloomberg back in 2001.  He is also an author and a radio and TV commentator, whose latest book is entitled Bright, Infinite Future: A Generational Memoir on the Progressive Rise.  Most recently, Mark and Ralph have collaborated on a public letter and petition.